Overview of the New "Uminoko"





Emergency supplies storeroom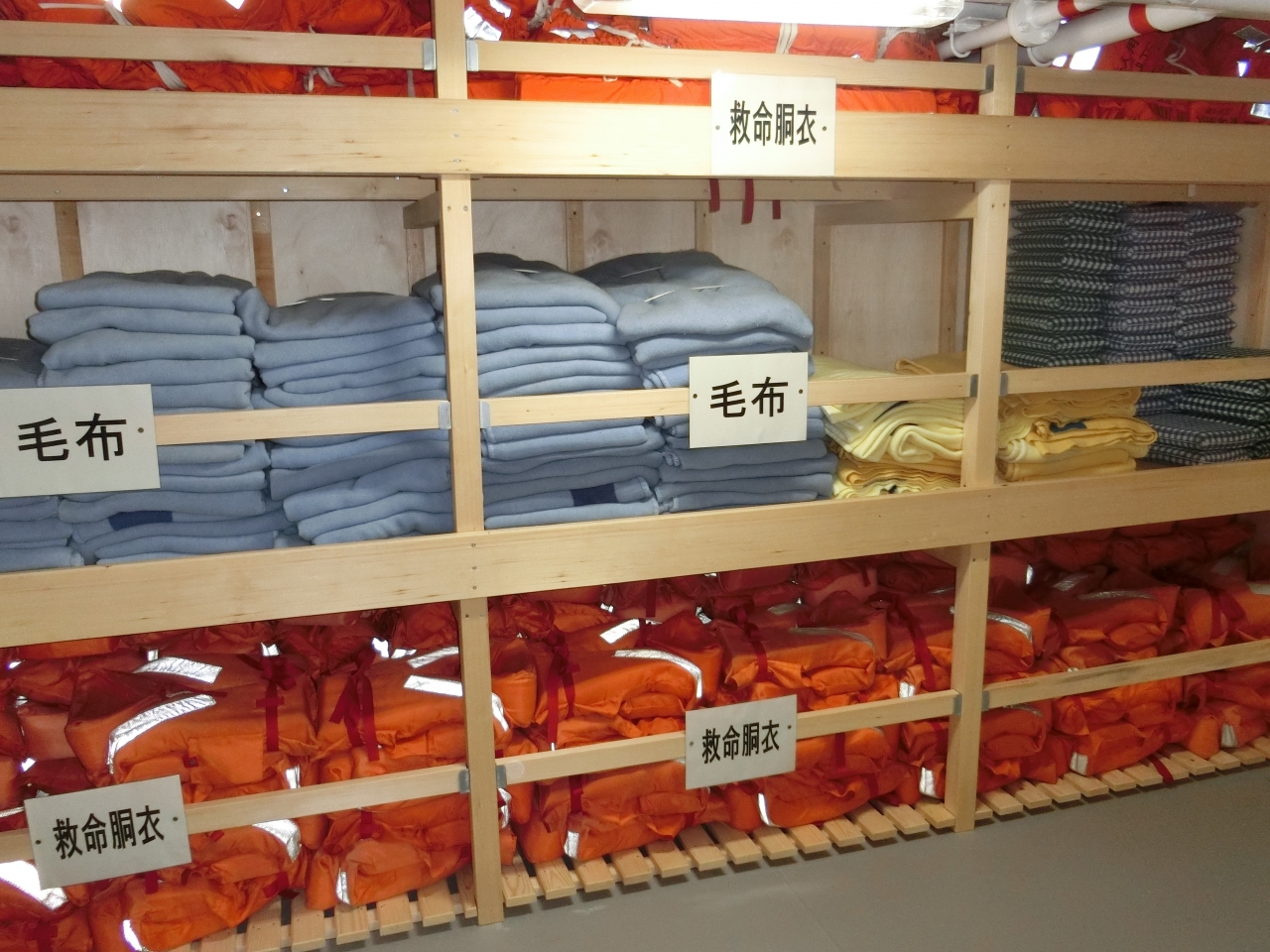 Stores blankets and other emergency supplies in case of a disaster.
Faculty, instructor and staff rooms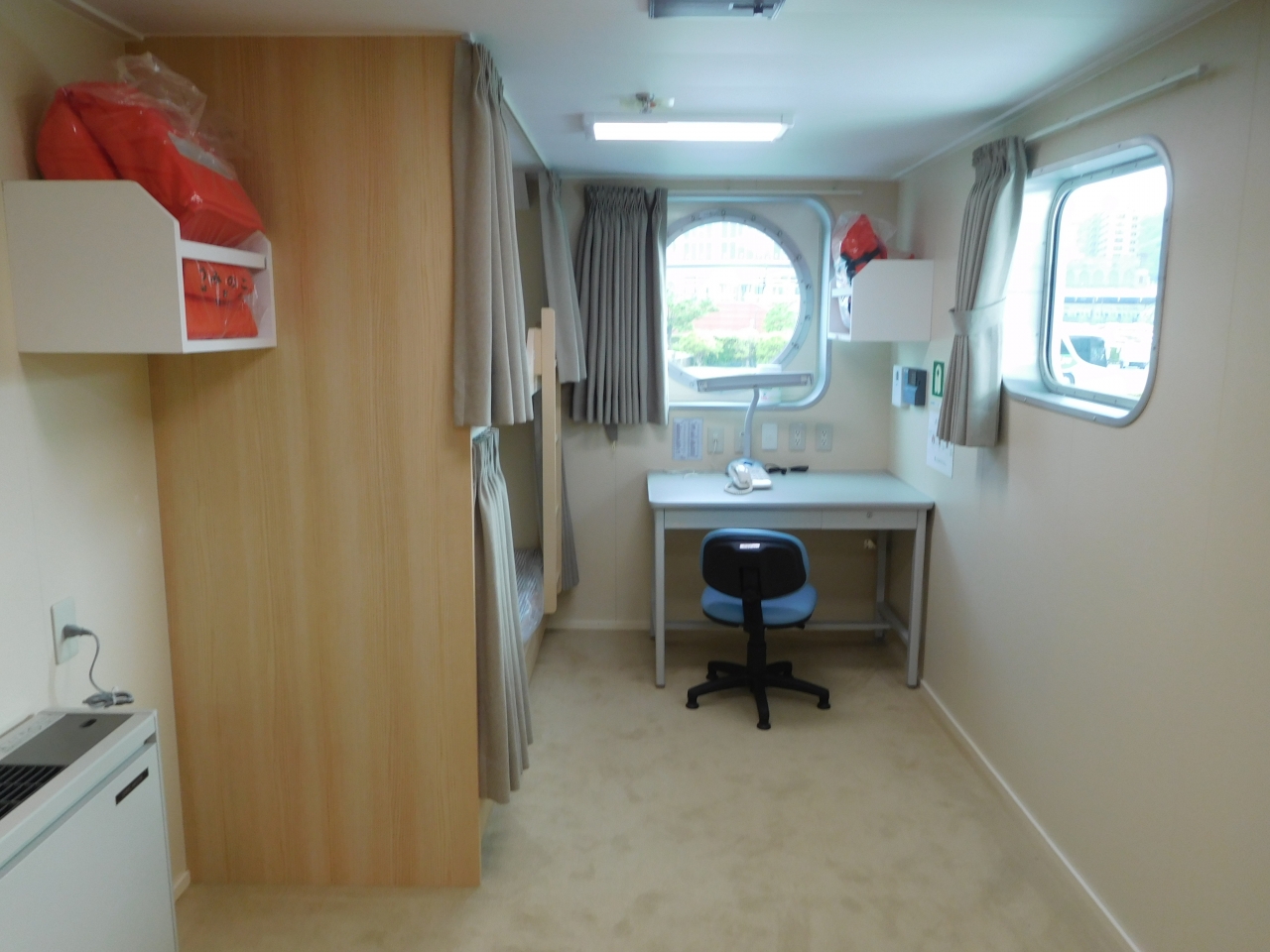 There are six faculty rooms on the B1 deck and two on the 2nd deck. There is an instructor room on the B1 deck and staff rooms on the 1st and 3rd decks. "Okishima" has a six-person capacity. All other rooms have a two-person capacity.
Control room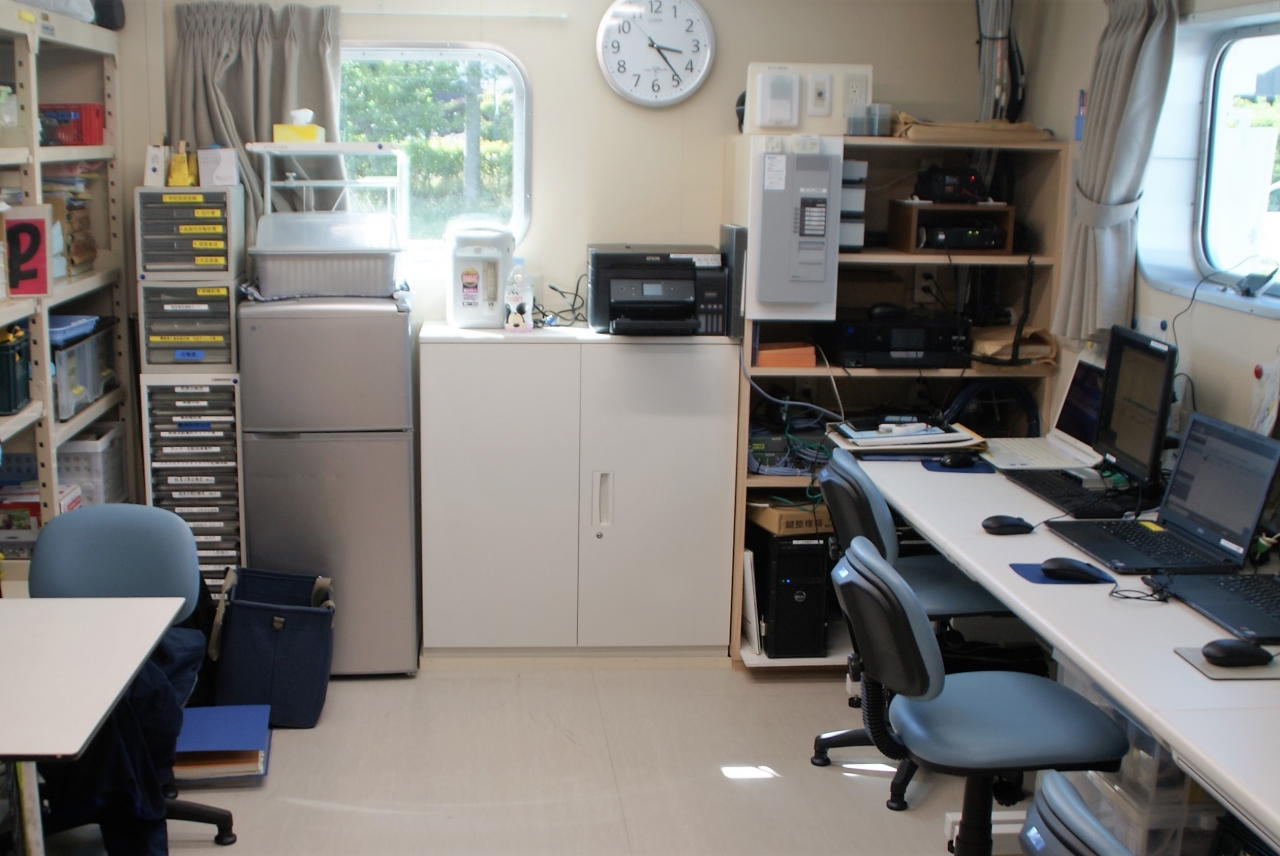 FS staff room. This houses the broadcast equipment, disaster prevention radio, surveillance monitors, and controllers. A wireless LAN server is installed here to collect data from various equipment and deliver it to the tablet computers and other devices.
Classroom and dining hall

Located on the 1st deck, this space features 23 tables, including 21 tables with fixed seating and 2 tables with movable seating, with each table seating 8 students (1 table for 6 students) for a dining capacity up to 182 people. The tables with movable seating enable people in wheelchairs to dine at the table.
Galley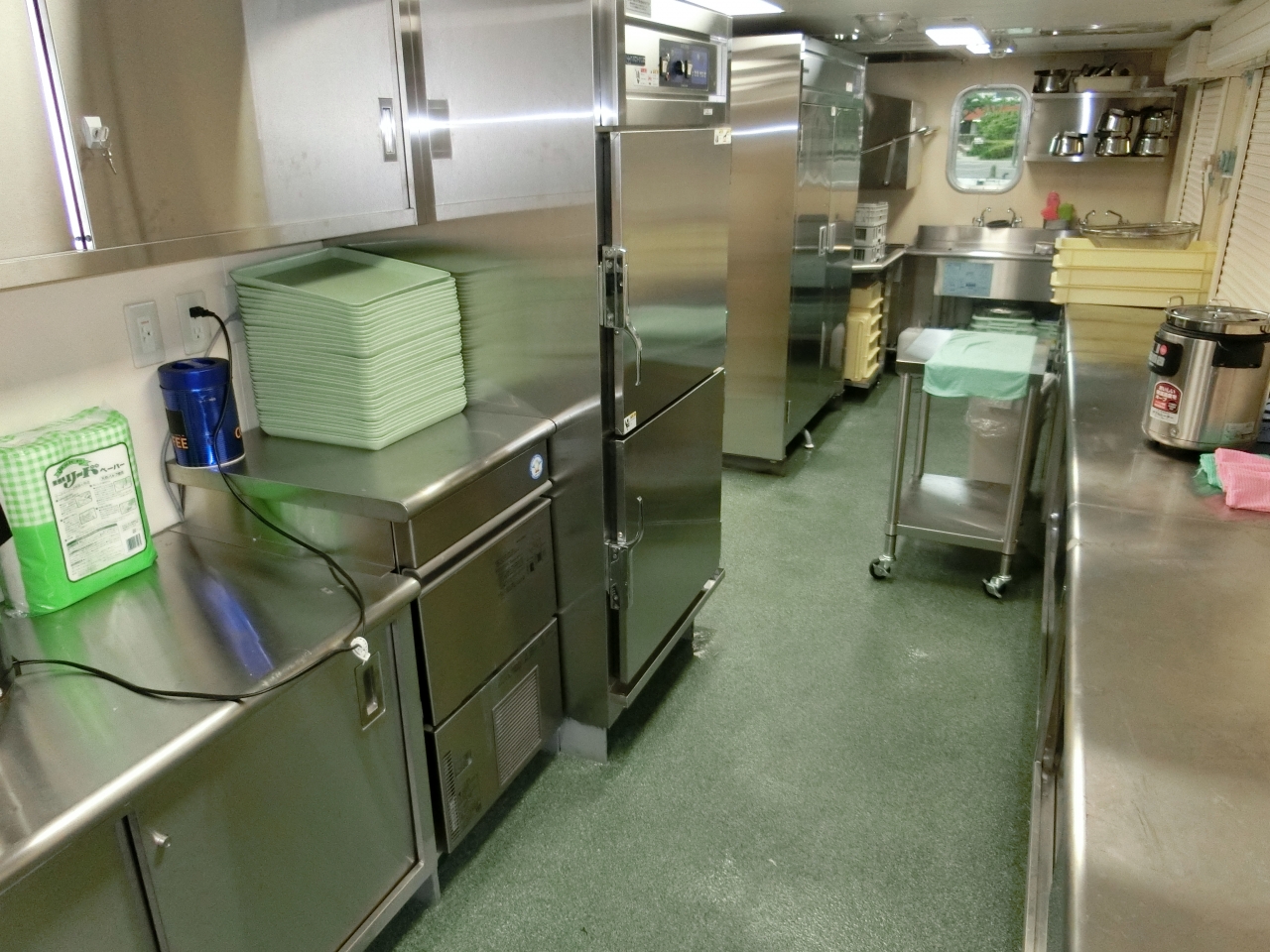 Cooking is done using electromagnetic cookers instead of gas to ensure safety.
Elevator and lifters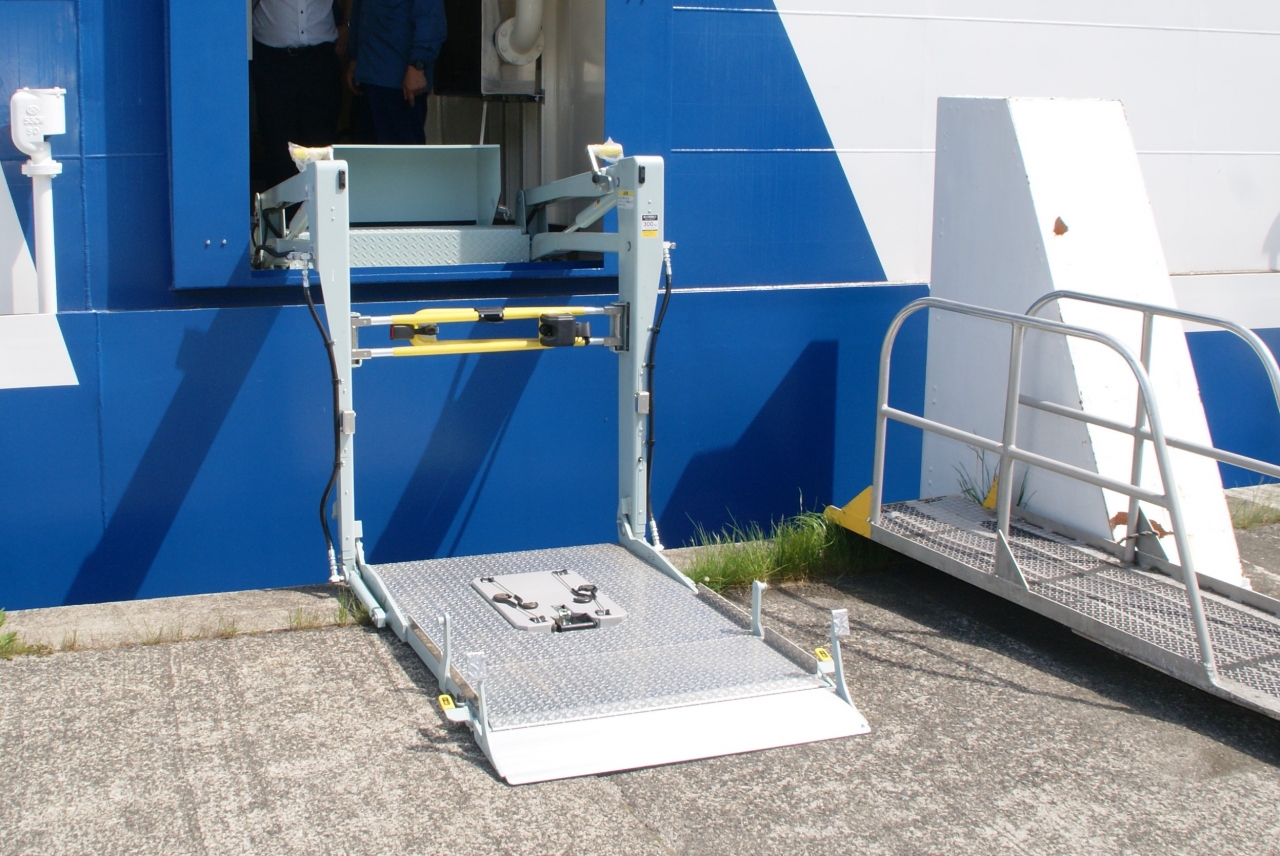 The ship is equipped with lifters to enable people in wheelchairs to easily embark and disembark and an elevator that moves between decks 1 and 4 on a stretcher.
Activity rooms (sleeping quarters)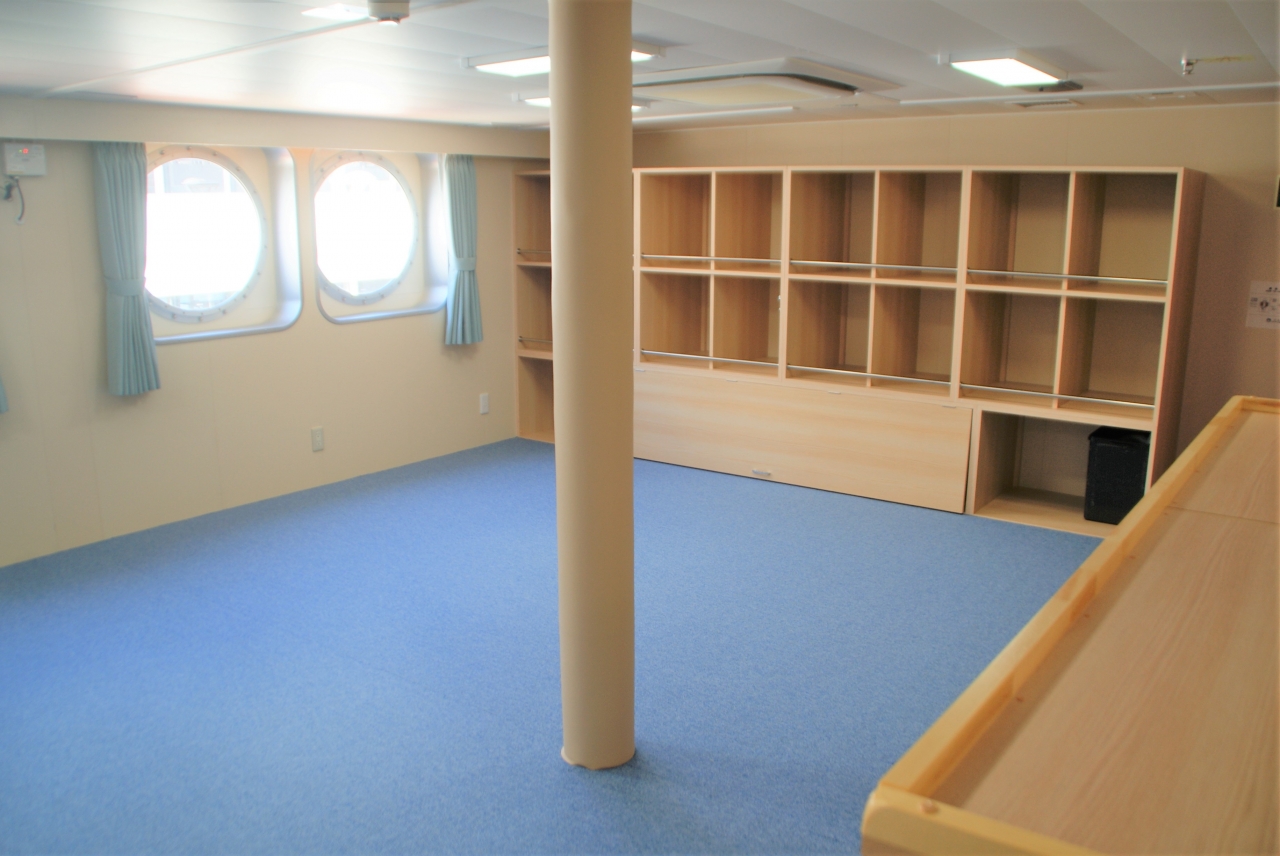 There are six rooms on either side of the 2nd deck with a corridor running down the middle. Each room opens to an adjoining room. 10 rooms sleep 16 children, and 2 rooms sleep 10 children. The starboard side rooms are named after fish that live in Lake Biwa, and the port side rooms are named after flowers that bloom in Shiga Prefecture. Each room has shelves for the children's luggage, and the lockers store life jackets, blankets, and pillows. Below the lockers are foldable desks that can be used for in-ship activities.
Shower rooms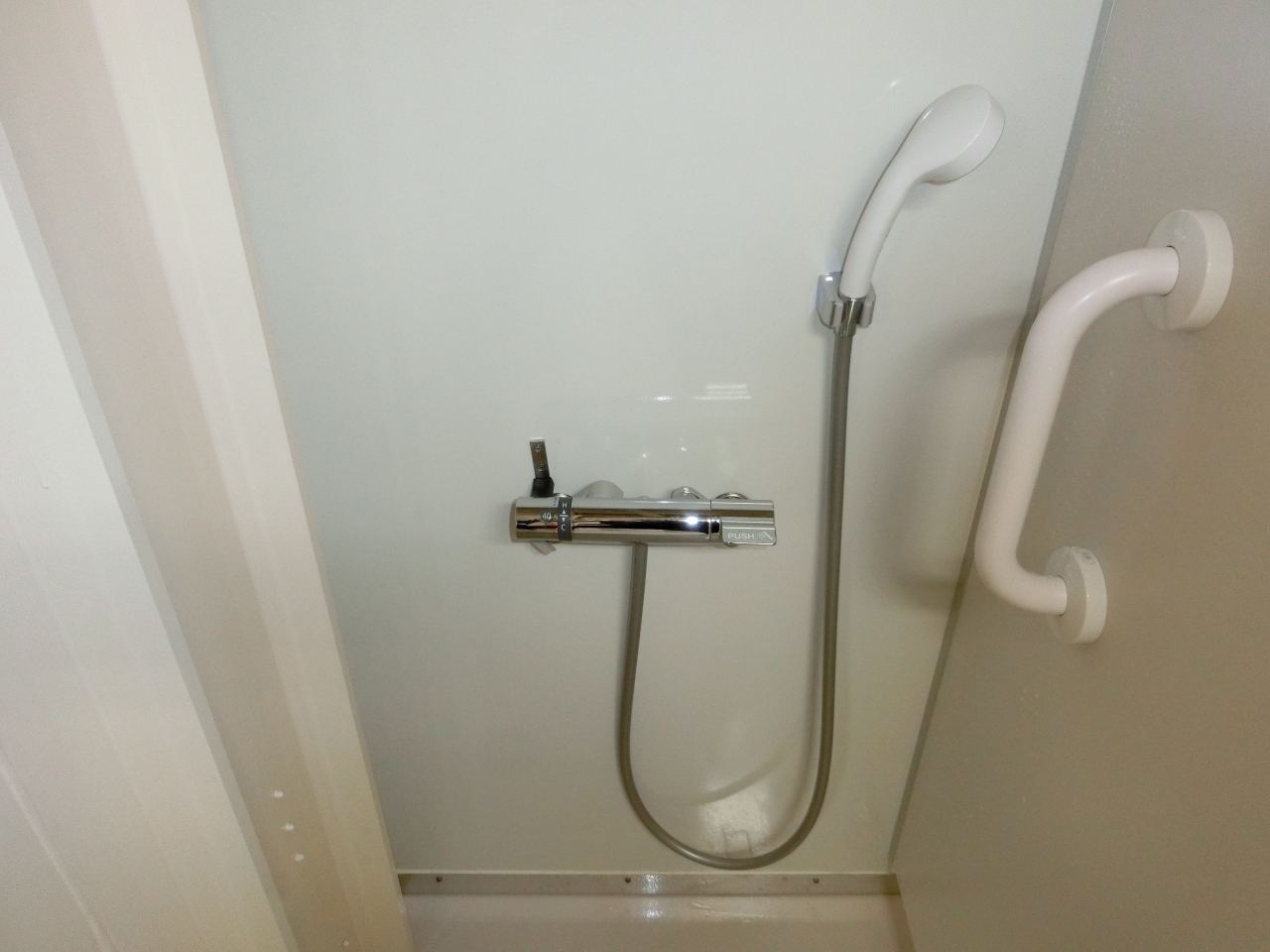 The starboard and port washrooms at the stern of the 2nd deck can be used by 17 people at a time. Changing rooms and shower rooms are located next to the washrooms. The shower rooms can be used by up to 16 people at a time, each shower with partitioned walls to ensure privacy.
Drying rooms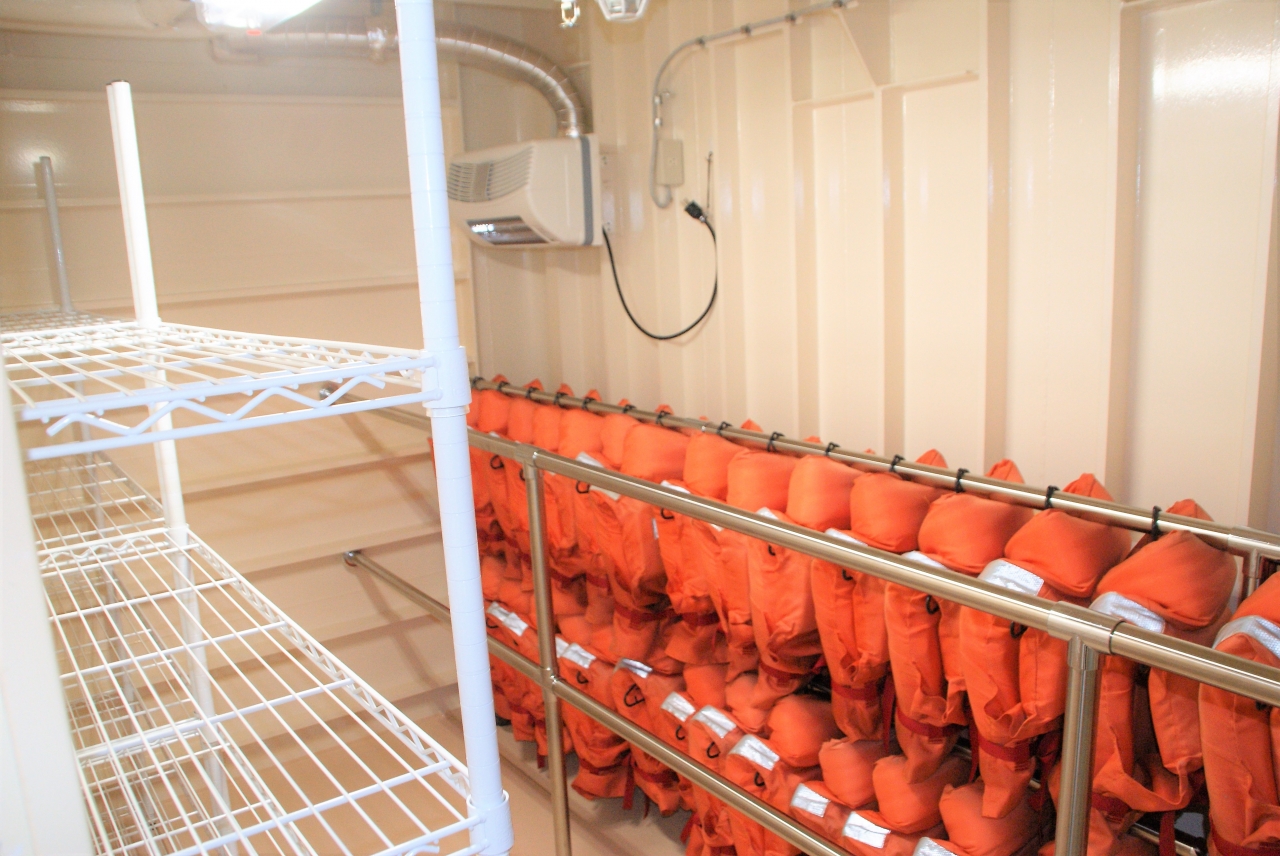 These can be used to dry raingear and clothing that has become wet due to rain or snow.
Health room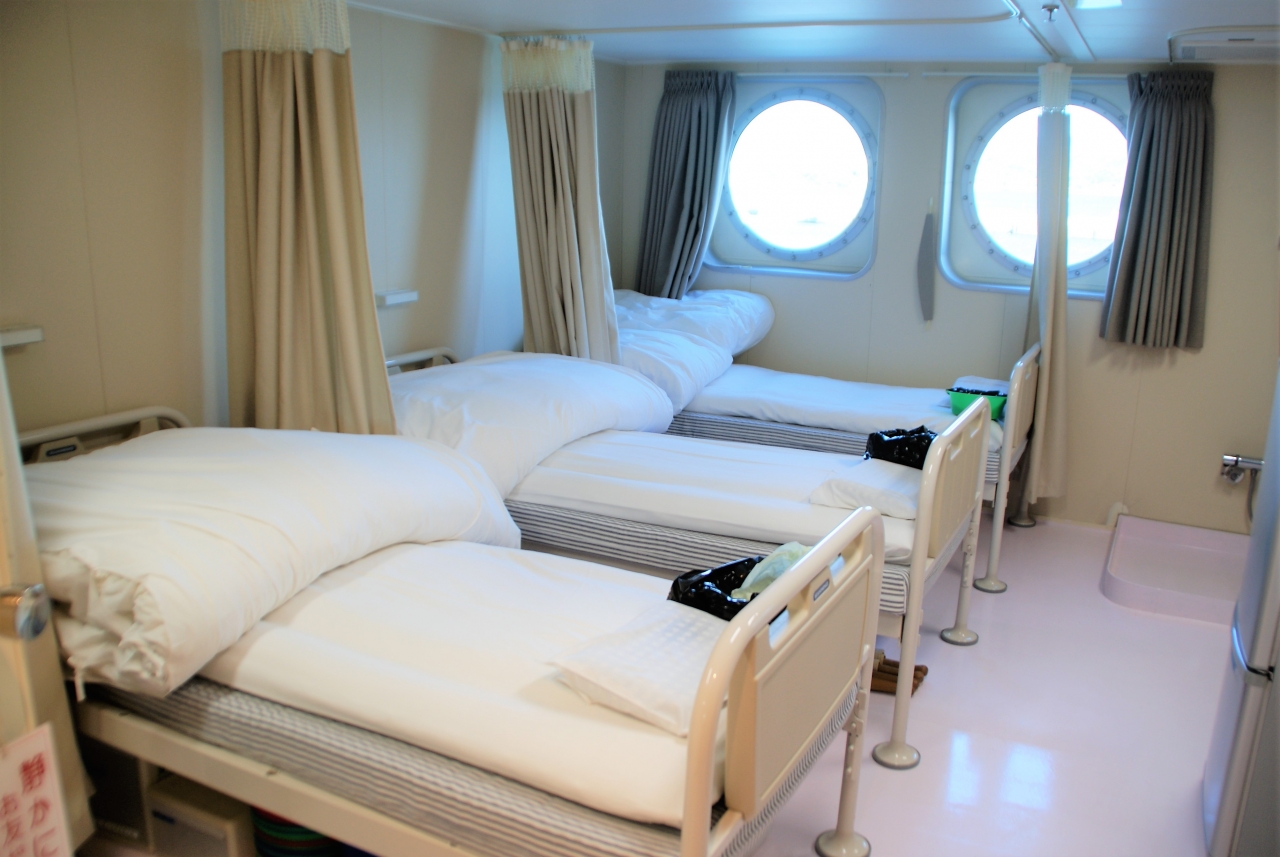 Located on the 2nd deck, this room has three beds, a medicine shelf, shower, and bathtub, and it can be used to provide emergency care to injured or sick individuals.
Care room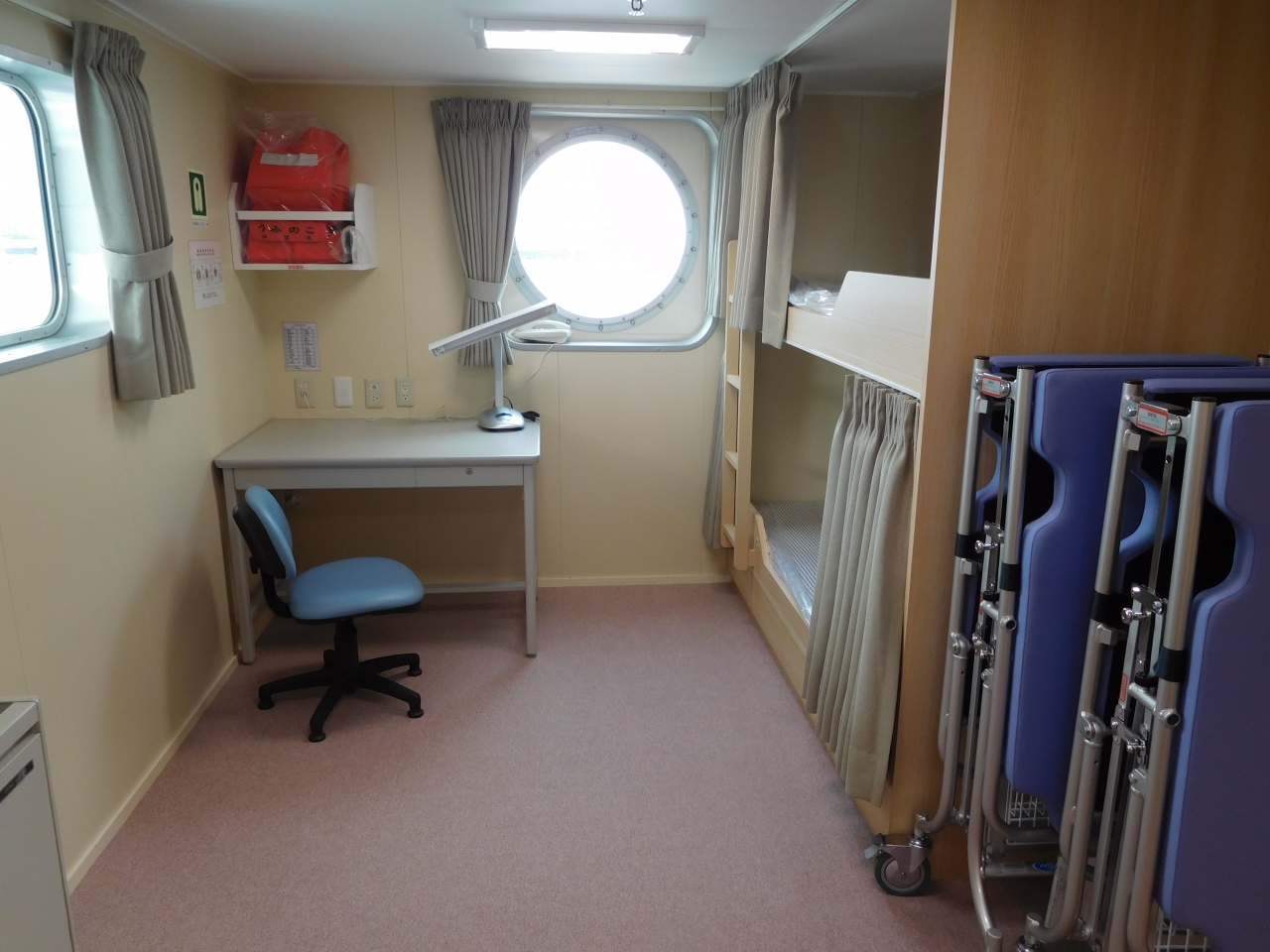 This can be used as a place to rest or if children require a separate sleeping space. It is equipped with two stretchers that can be used to move a person to the accessible toilet.
Multipurpose room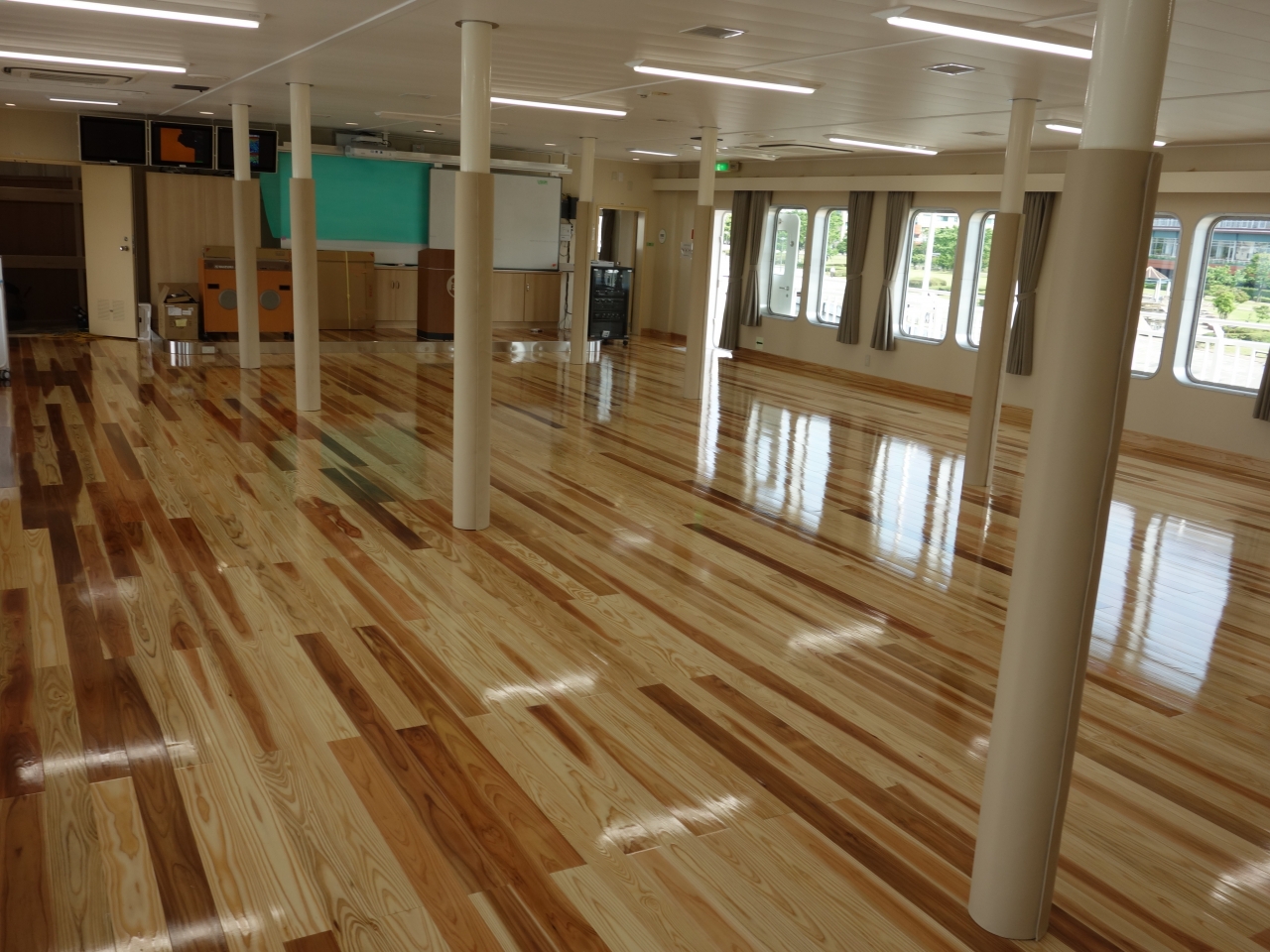 This is the largest room on the "Uminoko". It is equipped with a voyage information monitor and fish finder image monitor. In addition, it has an interactive whiteboard and projector that are used as part of the school meeting room and AV room for the opening and closing school ceremonies and morning and evening gatherings.
Laboratory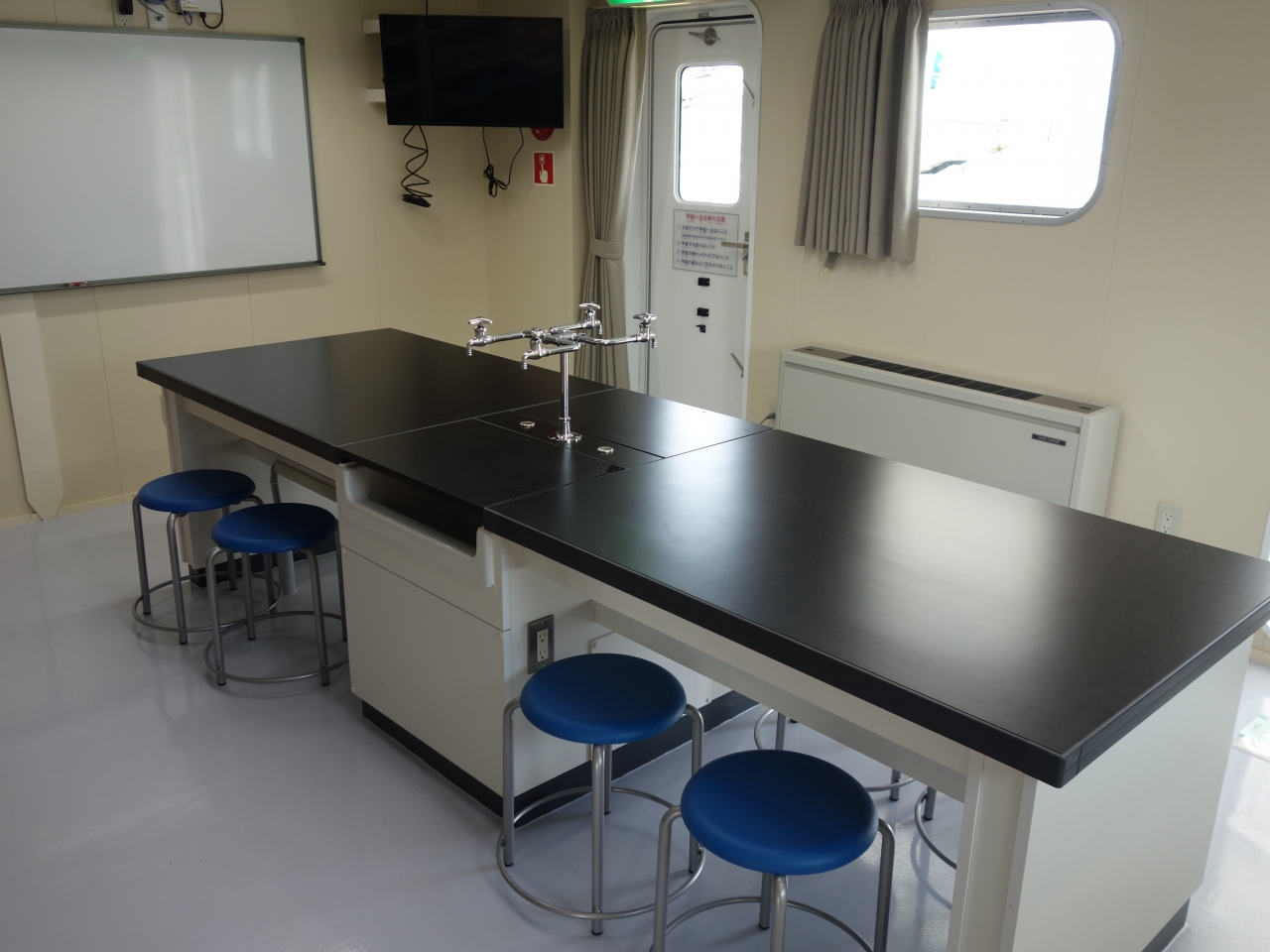 This is equipped with various equipment used for learning. It features a digital microscope, lake water sterilization device, and water sampling device capable of sampling water at various locations during the voyage.
Main conference room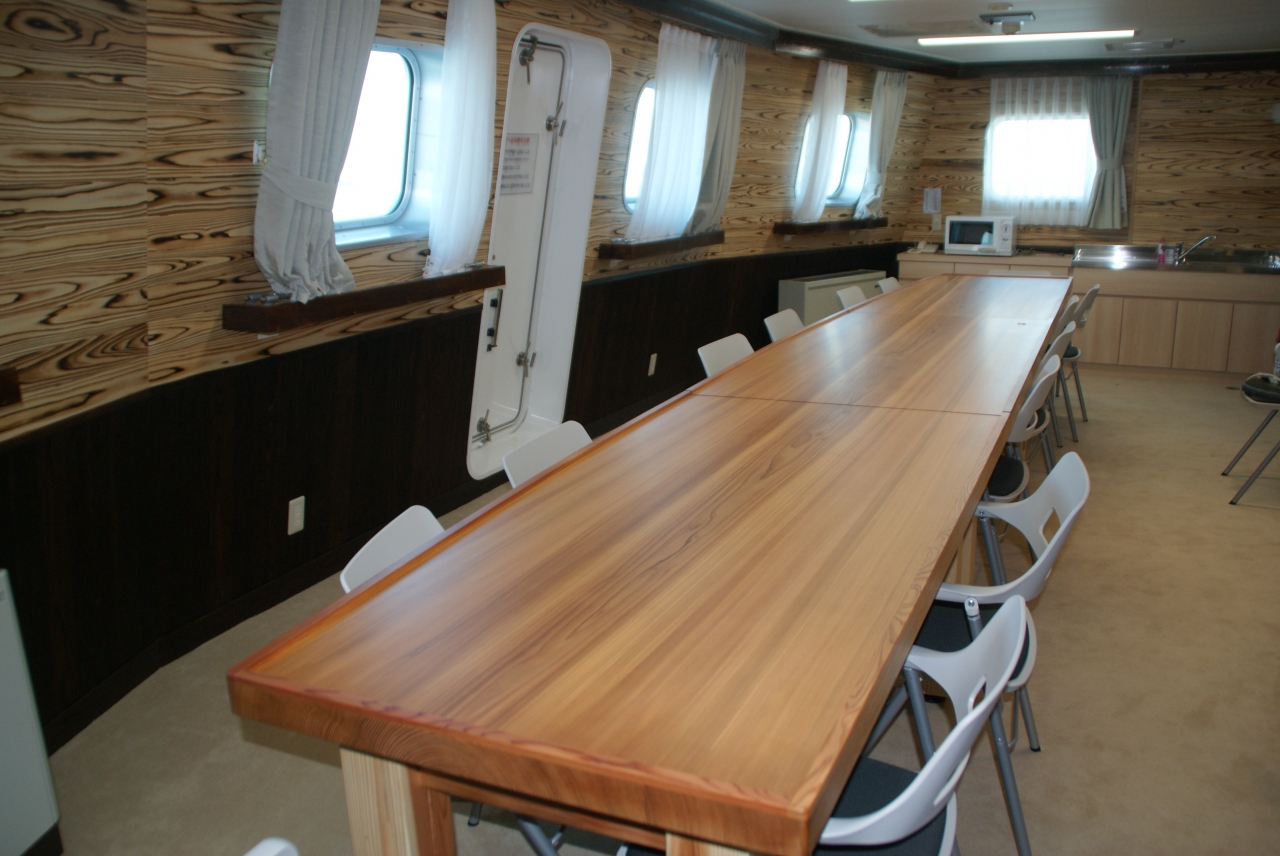 Located at the bow of the 3rd deck, this room is used as a meeting space for FS staff and instructors.
Main deck (3rd deck)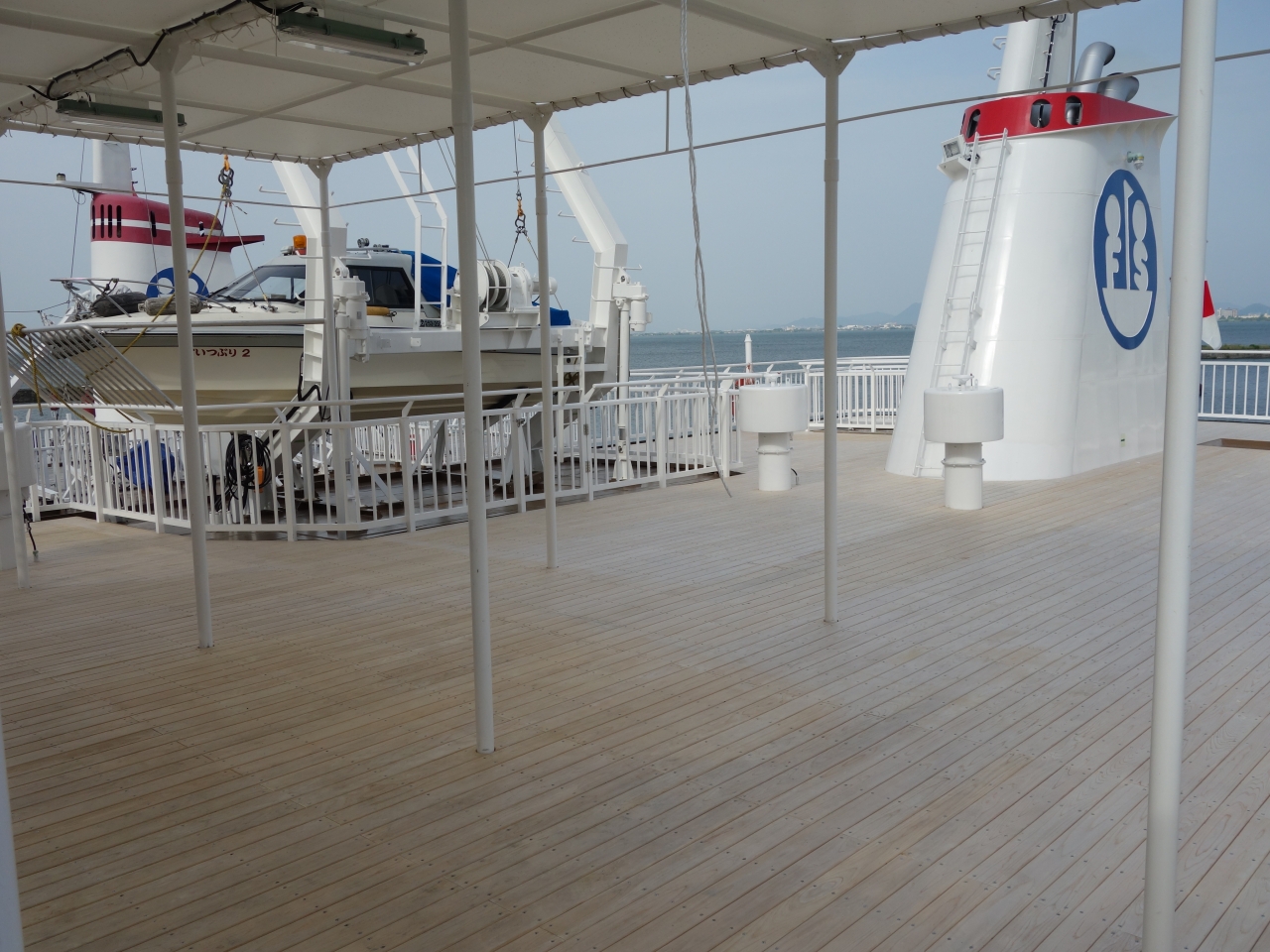 Located at the stern of the 3rd deck, this provides an area where all passengers can gather. This is used for evacuation training and observation activities.
High-speed boat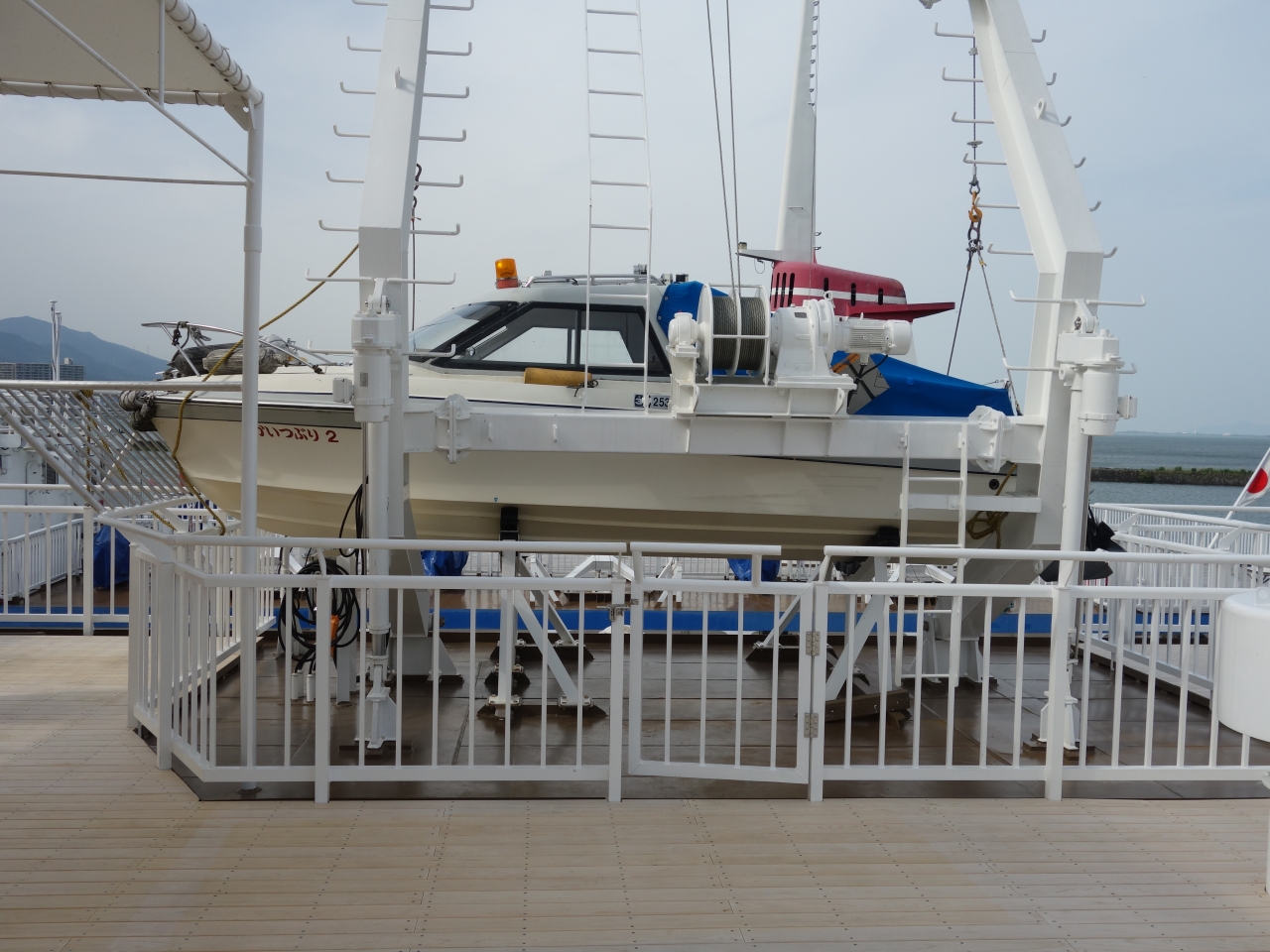 This is used to patrol cutter activities and rescue people who may fall overboard.
Small conference room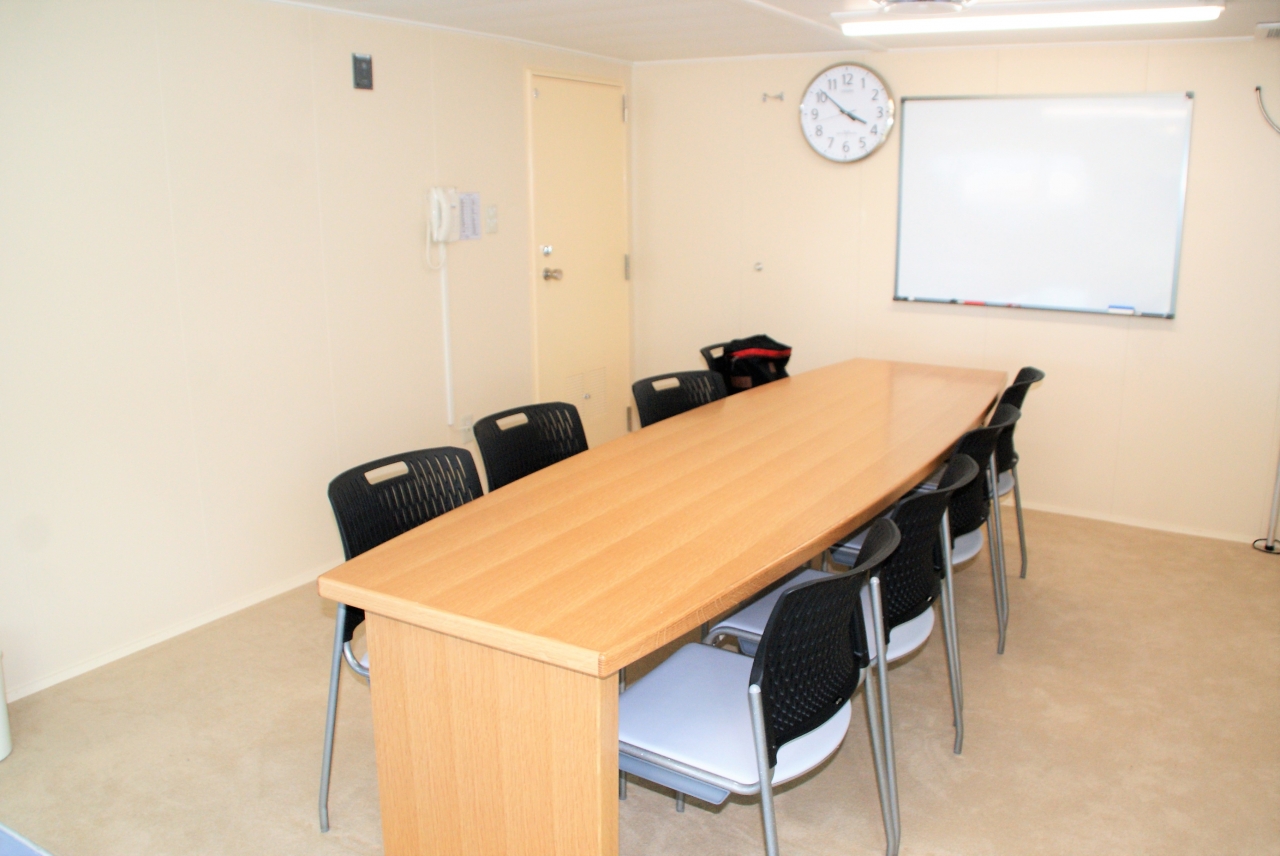 This space can be used for meetings between leaders and instructors as well as for training and inspection.
Observation room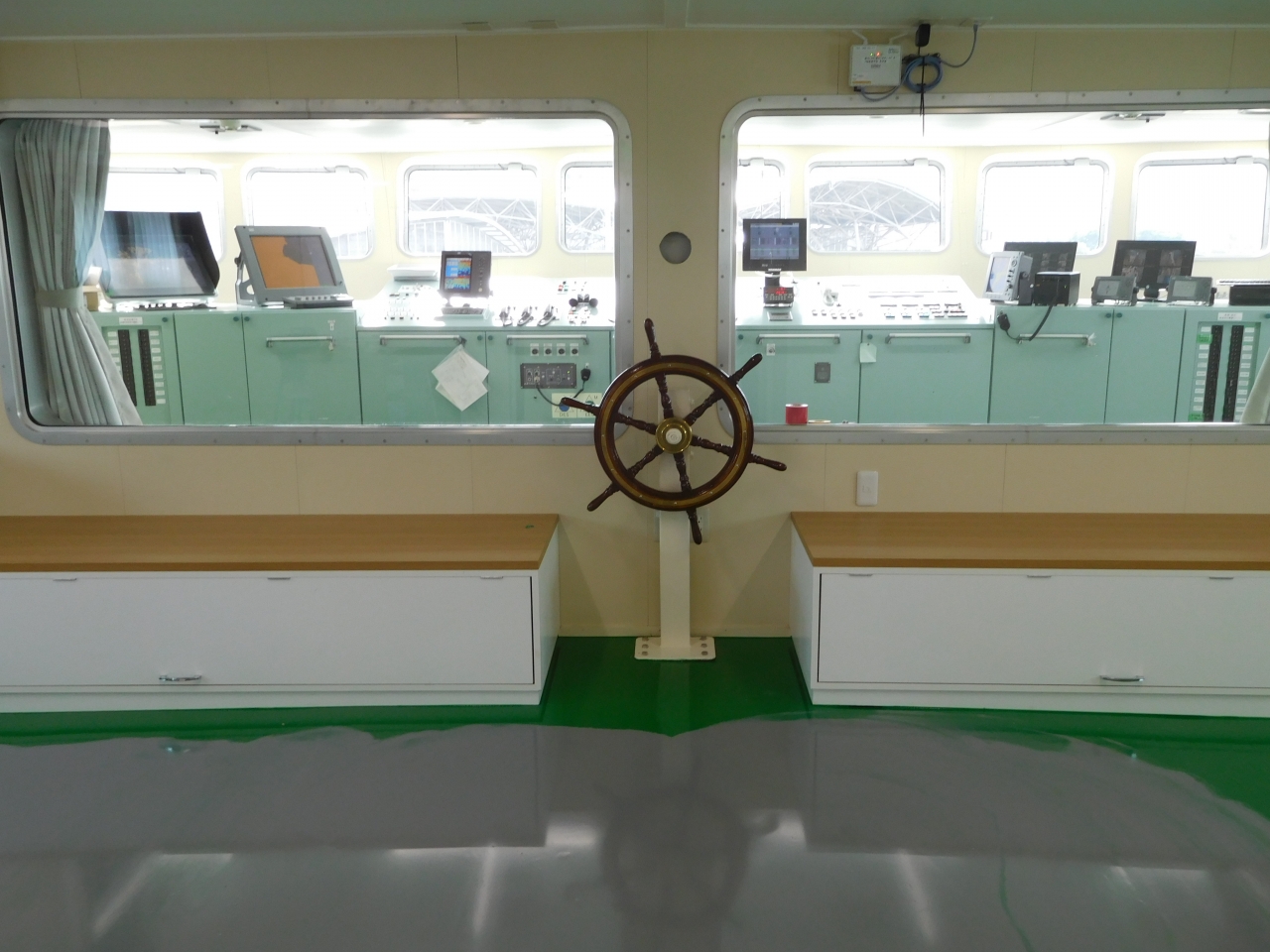 This room offers a look at the steering through glass from the rear of the wheelhouse and a view forward.
Wheelhouse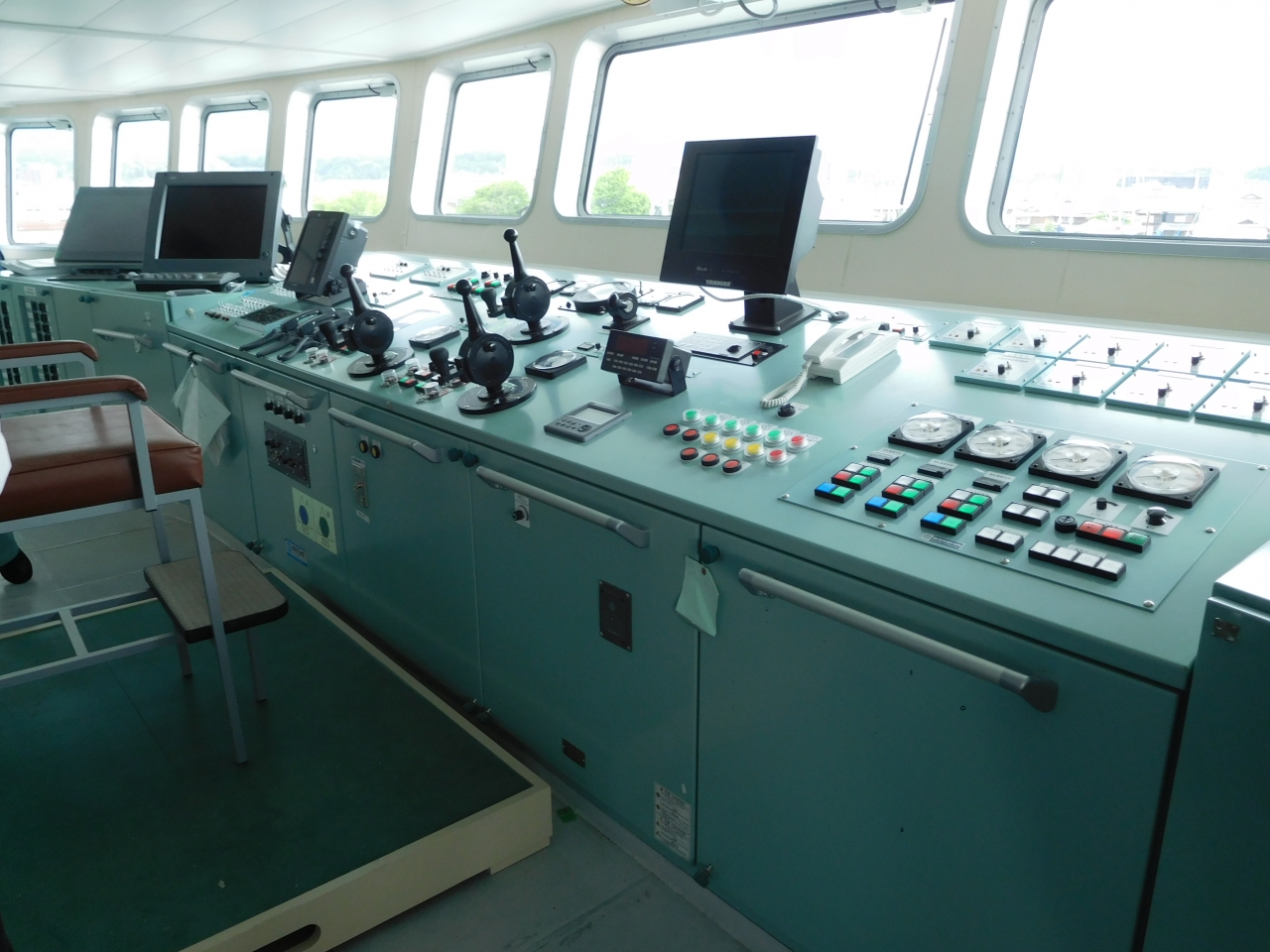 This is the nerve center of the ship where navigation, course monitoring, and communication with the port are performed. It is equipped with navigation control equipment for changing the angle of the screw propeller and controlling the direction of heading. It also houses a radar indicator used when visibility is reduced due to fog or snow and surveillance monitors to quickly detect any abnormalities onboard.
Overview of Onboard Facilities
Overview of the new "Uminoko" learning ship
Overall length
Approx. 65.0 m
Overall width
12.0 m
Planned load draft
1.5m
Gross tonnage
Approx. 1210 tons (1 gross ton = 2.8713 m3)
Navigation speed
8 - 9 knots (1 knot = 1.852 km/h)
Cruising distance
Approx. 300 nautical miles (1 nautical mile = 1.852 km)
Maximum capacity
(adults in parentheses)
Overnight trip
180 (90) passengers, 43 staff
Day trip
330 (165) passengers, 43 staff